Crown Lengthening – Huntington Beach, CA
Balance Your Gumline Quickly and Effectively
Cosmetic dentistry doesn't always focus on your teeth to make your smile look the way you want it to. Dental professionals like Dr. Braga also keep other areas of your mouth in mind, particularly your gums! As a periodontist in Huntington Beach, he not only has the expertise to adjust your gum through personalized cosmetic services, but make sure to be as conservative as possible along the way. If you're not sure if gum recontouring is right for you, feel free to give our office a call directly!
Why Choose Huntington Beach Periodontics for Gum Recontouring?
Highly Experienced, Board-Certified Periodontist
Soft Tissue Laser Technology In-House
Comforting Sedation Dentistry Available
Is Crown Lengthening Right for Me?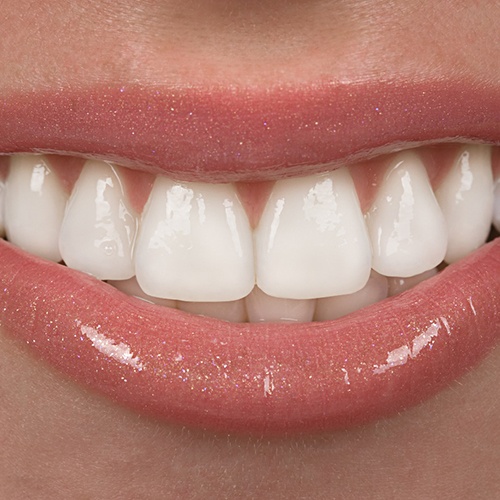 We recommend that you complete a dedicated consultation with Dr. Braga ahead of time so he can perform a detailed exam of your smile and gum tissue. During this portion of your treatment planning, he can determine if treatment would best help you suit your cosmetic needs (or if another option would be more effective.)
However, gum recontouring has been proven to be ideal for addressing:
A "gummy smile"
Not enough room on teeth to place either a crown or veneers
An uneven gumline
How Does the Procedure Work?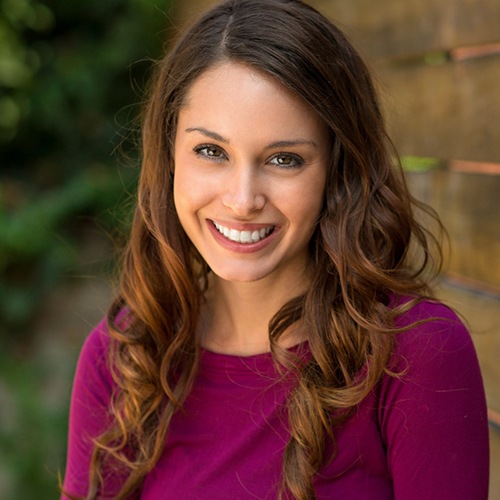 If Dr. Braga agrees that gum recontouring is the most effective solution for your smile, he'll start planning the procedure and explain it step-by-step. In most cases, gum recontouring can be done in about an hour, but this can vary depending on your unique situation. In addition, if you decide to receive sedation dentistry while you complete treatment, we'll determine which option would best meet your comfort needs.
Typically, we would numb your oral tissue using local anesthetic first. However, our soft tissue laser makes treatments like these virtually painless, meaning you may not even need local anesthetic to complete it. During the procedure, Dr. Braga carefully sculpts the gumline to ensure more enamel is visible and make your smile more balanced. The result is a smile that looks natural from top-to-bottom and can effectively hold a restoration if needed.
What Does Recovery Look Like?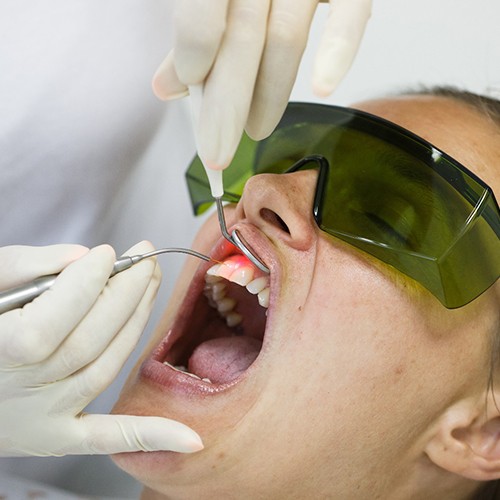 It doesn't matter what kind of oral surgery you have completed: there's always a chance that you will experience some mild discomfort following treatment. However, the use of a soft tissue laser can dramatically lower the risk of these symptoms thanks to its conservative and precise nature. At the very least, you may notice sensitivity to hot or cold beverages immediately following surgery. You can take over-the-counter painkillers like ibuprofen to manage any discomfort you experience. This will also help to minimize swelling.
You can also apply a cold compress to your face every 20 minutes over the next 24 to 48 hours. Just make sure to keep it off for an additional 20 minutes between applications to avoid damaging your facial tissue. You should also avoid any strenuous activity, such as heavy lifting or exercise while your body heals.