Nitrous Oxide – Huntington Beach, CA
Don't Be Afraid of the Periodontist
When visiting your periodontist for gum disease therapy, you're already likely to be anxious about your oral health, and this will only grow worse if you also happen to have a general fear of dental procedures. Dr. Braga and the rest of our team here at Huntington Beach Periodontics are here to make every visit a positive one, which is why we offer different forms of sedation when necessary. If you only have mild anxiety and need to get back to work right away after your appointment, ask about nitrous oxide when you call our office for an appointment.
Why Choose Huntington Beach Periodontics & Dental Implants for Nitrous Oxide?
Periodontist Has Over 10 Years of Practice Experience
Research-Based Methodology for All Procedures
A Team That Cares About Comfort
How Does Nitrous Oxide Work?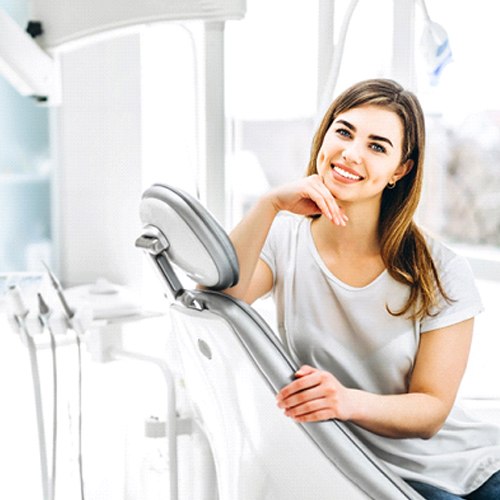 Unlike other forms of sedation, nitrous oxide doesn't require much in the way of preparation. You'll simply arrive at our office at the designated time, and once we're ready to begin the procedure, we'll fit you with a special nasal mask, which will deliver the sedative to you. The nitrous oxide (which is also called "laughing gas" because of the euphoric state it puts you in) will be mixed with oxygen so that you can comfortably breathe it in throughout your visit. Every patient's needs are different, so Dr. Braga may adjust the level of sedation in small increments depending on how you react to the gas. Despite what you might think, you won't be unconscious; you may doze off occasionally, but you can easily be awakened in order to follow directions and answer questions.
Side effects of nitrous oxide are usually very mild, although you may experience some light-headedness or experience a tingling sensation in your arms and legs; in some cases, your extremities might feel heavy, but you'll still be completely comfortable. You won't be very aware of your surroundings, and as a result you may not have any memory of the procedure once it is complete.
Am I a Candidate for Nitrous Oxide?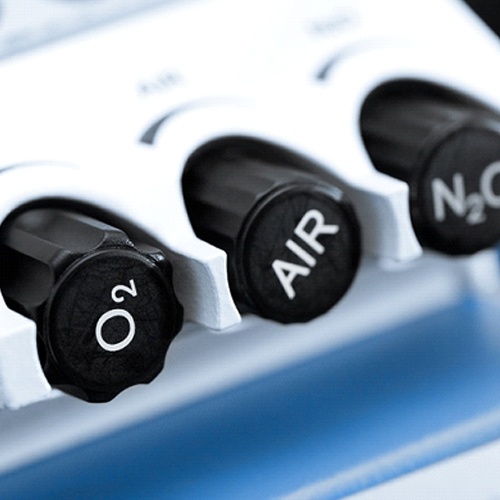 Most of the time, nitrous oxide is offered to anxious or frightened patients who need extra help relaxing during an upcoming procedure. However, we also recommend to patients who:
Have an unusually strong gag reflex that is likely to disrupt the process
Tend to have trouble sitting still or holding their jaw open long enough for them
Suffer from neck pain, back pain, tooth sensitivity, or jaw pain that could make any given dental procedure uncomfortable
Before we can approve the use of nitrous oxide during your next visit, we'll need to review your medical history and confirm that you do not have a condition that could lead to complications, such as pregnancy, elevated blood pressure, or glaucoma.
What is the Expected Recovery Time?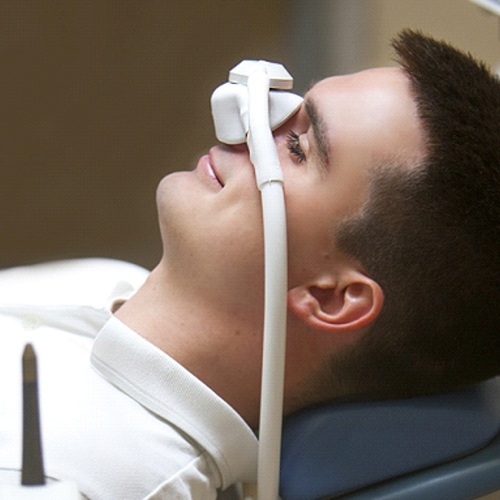 With other forms of sedation (such as IV sedation or oral conscious sedation), the effects of the medication may not wear off until the next day, meaning you'll have to depend on someone else to drive you home. But nitrous oxide is different since the effects dissipate just a few minutes after your mask is removed so that you can continue the rest of your day as normal.
Nitrous Oxide FAQs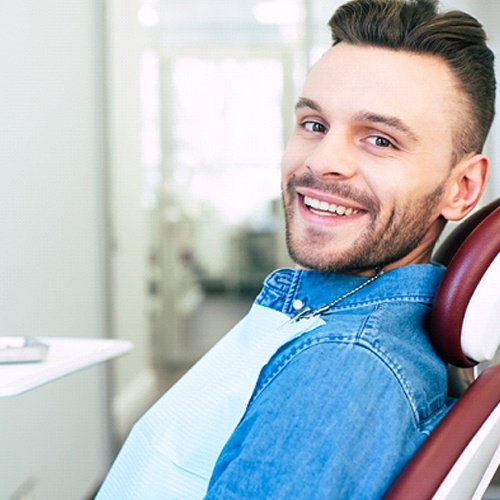 Dr. Braga and our team understand that for many patients, the idea of periodontal treatment is a little intimidating. That is why we are proud to be a sedation dentist in Huntington Beach. Still, you might want to know more about nitrous oxide before we administer to you at an upcoming appointment. That is why we have compiled the following brief list of FAQs. If you do not see the information you were hoping for, you are welcome to get in touch with us directly.
What Side Effects Does Nitrous Oxide Have?
Nitrous oxide is quite safe for most patients. However, some individuals experience mild side effects, such as a headache or dizziness. If that happens to you, do not worry. Such side effects typically wear off very quickly and do not have any lingering effects.
How Does Nitrous Oxide Affect the Body and Brain?
Even though nitrous oxide has been used for medical purposes for centuries, scientists are still not 100% sure how it affects the brain and body. Many believe that its anesthetic affects stem from a blockage of a certain type of glutamate receptor. It might also stimulate opioid receptors, which accounts for its painkilling effects.
How Does Nitrous Oxide Compare to Other Types of Sedation?
Dr. Braga offers a few types of sedation dentistry. Among them, nitrous oxide is the mildest. If you suffer from severe dental anxiety, you might require a more powerful type of sedation, such as oral conscious sedation or IV sedation. During your consultation, Dr. Braga will review your sedation options with you and recommend the one that he believes is best for your unique circumstances.
How Much Does Nitrous Oxide Sedation Cost?
Nitrous oxide is usually the most affordable form of dental sedation. Our team will give you an estimate for its price during your consultation. In most cases, its cost depends on how long a particular procedure will last. The longer the treatment will take, the more nitrous oxide you will need in order to remain relaxed. Some dental insurance policies are willing to cover a portion of the cost of nitrous oxide if it is deemed a necessary part of your treatment plan.
What Procedures Is Nitrous Oxide Used For?
Dr. Braga may approve the use of nitrous oxide for a range of procedures, from routine periodontal cleanings to more complex procedures. If you wish to take advantage of nitrous oxide's relaxing effects during your treatment, simply let us know and we will do what we can to accommodate you.