Periodontal Diagnostics – Huntington Beach, CA
How Routine Care Saves Your Gum Tissue
Many people don't realize it, but gum disease is actually one of the most common chronic diseases both in the United States and around the world. Similar to tooth decay, gum disease is often difficult to catch on your own due to the symptoms being so difficult to recognize. By staying informed on why periodontal diagnostics matters and what Dr. Braga does to protect your oral health, you'll understand the importance of your gum treatment moving forward. Call our office to receive a detailed examination today!
What Exactly is Periodontal Disease?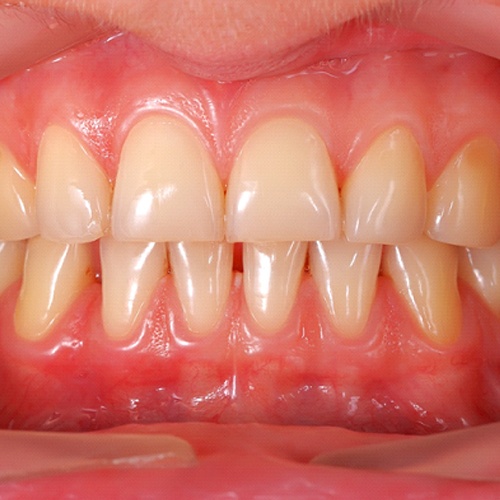 Periodontal (or gum) disease is literally an infection of the tissue that supports the teeth. Gum disease forms when bacteria produces plaque and tartar that goes unremoved for long periods of time. This can cause it to become built up and attack the gum tissue, resulting in irritation, and in the most severe cases, tooth loss. Keep in mind that bacteria will begin to damage areas below the gum line, meaning no amount of brushing or flossing will effectively treat the condition on its own.
What Symptoms Should I Be Aware Of?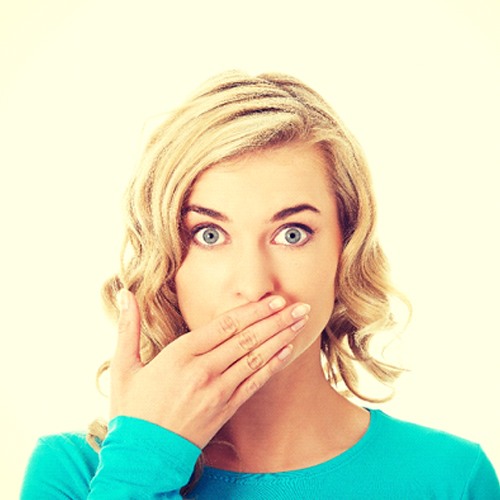 While gum disease can be hard to catch before it has already started to cause damage, the symptoms associated with it can still be recognizable. For example, if you notice any of the following, make sure to call our office right away so you can receive treatment:
Gums that appear red, dark purple, swollen, tender, or bleed easily
Gums that appear to pull away from teeth, exposing more of the tooth
Teeth that appear loose or separated
Changes in the way teeth come together
Changes in the way your denture fits
What are the Risk Factors for Gum Disease?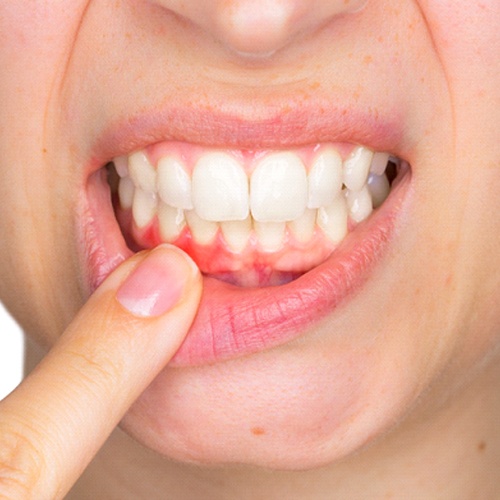 Keep in mind that the most common cause of gum disease is poor oral hygiene. However, there are certain habits or conditions that can increase your overall risk. These include:
Smoking or using tobacco in any form
Having diabetes
Being pregnant or using oral contraceptives
Having old bridges or dental fillings
Having crooked or misaligned teeth
Poor nutrition
Having gum disease in your family (genetics)
Do I Need Care if There's No Discomfort?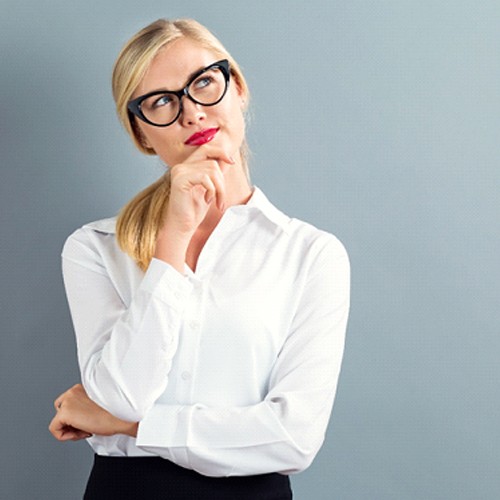 Much like tooth decay, infection has the potential to cause damage to your gum tissue well before you start to feel any discomfort. That's why we always recommend routine exams and cleanings where we can perform detailed evaluations of your gum tissue's current health. In fact, if your goal is to avoid needing invasive gum therapy or expensive restorative treatments, getting treatment now rather than later is the most important thing you can do.
If you're suffering from untreated gum disease, don't wait any longer to receive comprehensive care from Dr. Braga today. He'll perform a detailed examination of your mouth, then provide his professional recommendation for the best treatment moving forward.