Why Choose a Board Certified Periodontist? – Huntington Beach, CA
Trust a True Periodontal Expert
Many general dentists are capable and trained to perform basic periodontal treatments, and a few are even able to handle more complex procedures. However, their limited training consists mostly of weekend training courses that don't provide "hands-on" instruction. In contrast, Dr. Braga and other specialists in periodontics have completed three additional years of full-time specialty training in dental surgery (i.e., a residency) after dental school. In addition, to become certified by the American Board of Periodontology, they must show mastery in diagnosing and treating all stages of periodontal disease and placing dental implants. Dr. Braga has achieved this distinction. Wouldn't you rather have your dental implants placed or other periodontal treatment performed by someone who has clearly demonstrated proficiency in this area of dentistry? Turning to a proven expert like Dr. Braga for periodontal therapy and other such procedures ensures that your treatment is successful and that your smile can become healthy and strong again.
Continuing Dental Education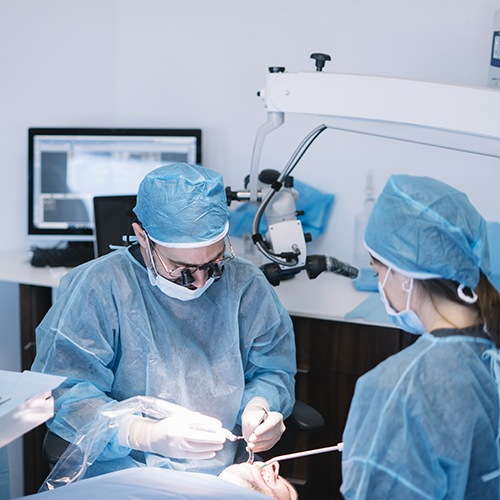 Even after years of experience and training, Dr. Braga continues to keep his skills up to date with the most advanced techniques available in periodontics. He takes many hours of training every year and implements the best of what he learns into our practice. Every day our patients benefit from his expertise and are sure to receive the most productive, comfortable treatment possible. Plus, they can know that their results will last for many years to come.
On top of his own education, Dr. Braga contributes to the education of other dental practitioners. He shares his knowledge by serving as a clinical professor at USC and also leading several multidisciplinary study clubs, helping both future and existing dentists learn more about periodontal issues and treatments. In addition, he is happy to build collaborative relationships with dentists in an effort to ensure successful treatment for patients.