Meet Your Huntington Beach Periodontal Team
Dental Hygienists
Carmela Valenzano, Registered Dental Hygienist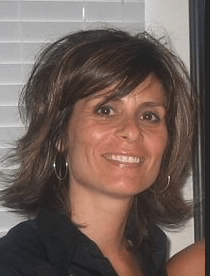 Carmela has been in the dental world for over 25 years so far, 20 of which were spent working with Dr. Tom Adamich as a periodontal hygienist. Following a brief stint in Seal Beach, she is excited to return to her original office in Huntington Beach to join our team!
She completed her Bachelor of Science in Dental Hygiene at the University of Southern California. Today, her favorite part of this position is being able to educate each patient on the lifelong importance of maintaining good oral health.
Carmela is married to Paul, who is an aerospace engineer. They reside in Huntington Beach and are the proud parents of two children – a daughter and a son. Today, her favorite hobbies outside of working hours are cooking, taking long walks on the beach, and cheering on the Anaheim Ducks hockey team!
Front Office
Janice Liberti – Office Manager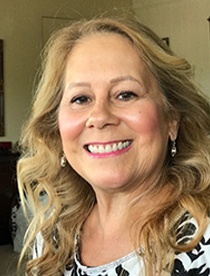 Janice is originally from Seal Beach and attended high school in Downey, CA. Following that, she went to Cerritos College, eventually receiving her RDA from UCLA. She now has over 25 years of experience in the dental world and we are happy to have her wealth of knowledge on our team here at HB Perio. Janice's favorite part of her job is working with a Doctor and staff who truly care about their patients.
While she is an only child, Janice is extremely close to her cousins and extended family. Her hobbies include cooking, entertaining and road trips to wine country, and she is a cat person through and through!
Mary Miranda – Financial Coordinator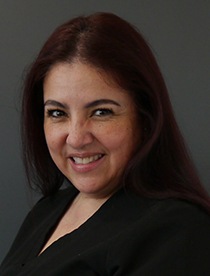 Mary attended Banning High School in her hometown of Wilmington, CA. She has been working in the dental field for 30 years now and holds a dental X-ray License. She loves being able to help patients achieve their dental goals alongside her great team of peers.
Mary is a mother to three beautiful children, two of which are adults and an 11-year-old son who is extremely sweet and always wanting to help in any way he can. Her eldest daughter loves numbers and grew up to become an accountant, while her older son used his love for music to become a writer and singer of his very own songs.
She tries to put others before herself at all times, which definitely comes through in her relationships with patients. Outside of the office, Mary enjoys riding bikes with her youngest son at the beach.
Dental Assistants
Wendie – Back Office Assistant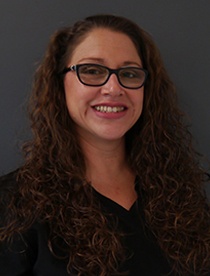 Originally from Lakewood, CA, Wendie went from Bellflower High School to Long Beach City College, eventually attending dental school at Bryman College. Following her extensive education, she has amassed nearly 25 years in dentistry, collecting Dental Assistant, OSMA and BLS Certifications, as well as an X-ray License along the way. She loves working with the awesome team at HB Perio and getting to interact with patients on a daily basis.
Wendie is happily married, and she and her husband are proud parents of two children, a son and a daughter. In her free time, she enjoys cooking for family and friends, doing crafts, going kayaking and camping, and spending quality time with loved ones.