Osseous Surgery – Huntington Beach, CA
Advanced Treatment to Fight Gum Disease
Dr. Braga and our team always strive to help patients stop periodontal (gum) disease in its tracks before it causes serious damage. However, in some cases, the disease progresses to the point where advanced gum treatment in Huntington Beach is the only way to fight it. One of the advanced procedures we offer is osseous surgery, which is otherwise own as pocket depth reduction. On this page, you will learn more about this remarkable treatment.
Why Choose Huntington Beach Periodontics and Dental Implants for Osseous Surgery?
Highly trained and experienced periodontist
Sedation available
Careful, compassionate team
What Is Osseous Surgery?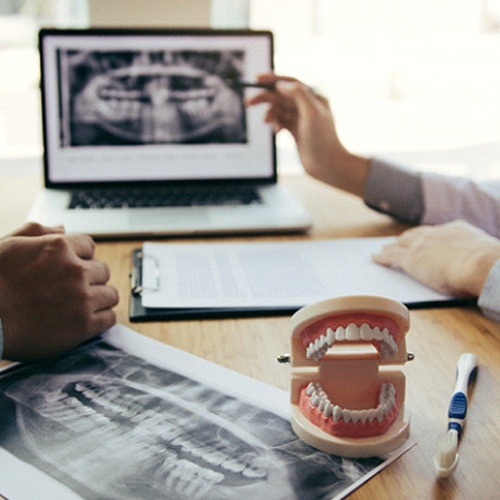 Bone and gum tissue should fit snugly around the teeth. However, periodontal disease attacks these tissues and causes pockets to form between them and the teeth. These pockets collect harmful plaque and bacteria and make it virtually impossible for an at-home oral hygiene routine to be truly effective.
Osseous surgery corrects this problem by removing diseased gum tissue, thoroughly cleaning plaque and tartar off the tooth roots, and subtly reshaping the jawbone. It thereby reduces the depth of bacteria-collecting pockets and gives the gums an opportunity to heal and firmly reattach to the teeth.
Who Needs Osseous Surgery?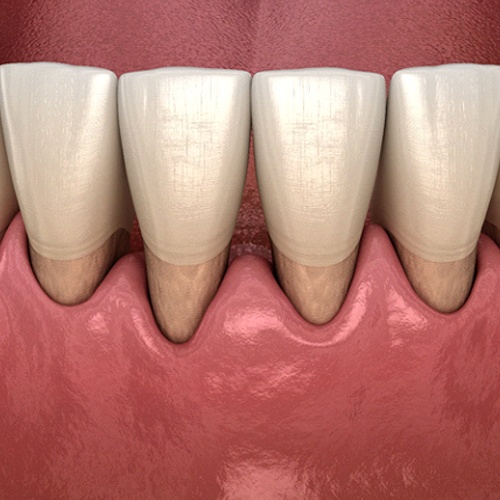 Osseous surgery is not considered one of the fist lines of defense against periodontal disease. Dr. Braga, your periodontist in Huntington Beach, will only recommend it if it is truly necessary. It is generally reserved for patients who have advanced periodontal disease and for whom less invasive treatments are not a viable option.
What to Expect from Osseous Surgery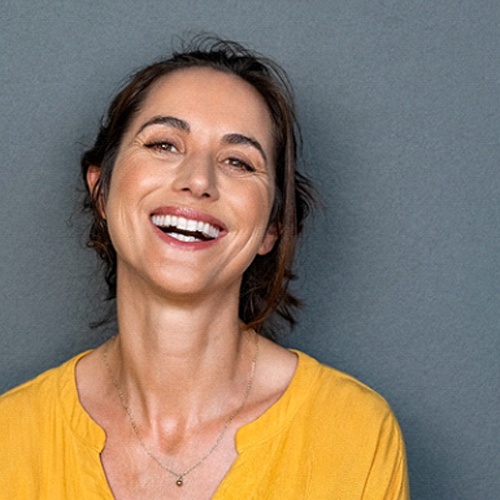 Local anesthetic is used to numb the mouth. We also offer sedation to help patients stay relaxed. Once you are comfortable, Dr. Braga and our team will carry out the surgery. We usually try to treat all of the affected areas at once, but in some cases, we break up the procedure into multiple appointments. After the surgery, some soreness and swelling are normal. We will provide you with detailed postoperative instructions to help you make your recovery as easy as possible.
Once you heal, you can expect to experience many benefits! Your gums will no longer suffer from constant inflammation, and they will be less likely to bleed when you brush. Your risk of tooth loss will be greatly reduced. You will also experience aesthetic benefits as your gums take on a healthy pink color. Plus, you will be at a lower risk of the many systemic health conditions that are associated with advanced periodontal disease.
Would you like to learn more about osseous surgery or other gum disease treatments? Contact our friendly team today!