Periodontist – Huntington Beach, CA
Meet Dr. Justin Braga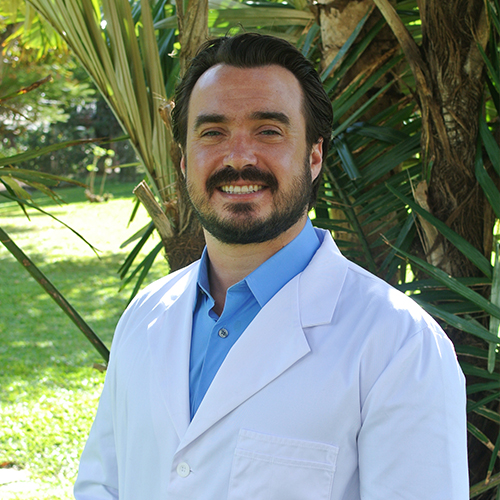 With over 15 years of experience in the field of dentistry, Dr. Braga has proven himself to be an outstanding clinician, especially in the specialties of periodontics and implant dentistry. He feels very blessed to have the specialized knowledge and training needed to actually "grow" new bone/soft tissue, saving patients' natural dental structure or creating a healthy foundation for new teeth. He is dedicated to building long-lasting relationships with both patients and referring doctors, providing not only comprehensive treatment but lifelong maintenance as well. Interested in learning more about him? Just keep reading below:
Why Did You Decide to Become a Periodontist?
While attending the University of Washington, Dr. Braga regularly volunteered in medicine, research, and dentistry. He quickly fell in love with the latter but wasn't sure if he wanted to remain a general and restorative dentist or specialize in Periodontics. He applied and was accepted in the VA Palo Alto General Practice Residency, where he was fortunate enough to be mentored by a wonderful periodontist who took him under his wing throughout the process. From there, he fell in love with periodontics and hasn't looked back since.
Where Did You Study Dentistry?
After attending the University of Washington for his undergraduate degree, Dr. Braga spent a year in cancer research at the Children's Hospital in Seattle, studying Pediatric Neuro-Oncology. He then achieved his Doctor of Dental Surgery at the University of the Pacific in San Francisco. He also received his GPR Certificate at the VA Palo Alto, in which he had medical/dental rotations shared with Stanford University, where he focused on more medically complex cases. Finally, he specialized in Periodontics at the University of Southern California, attaining both his certificate in Periodontics and his Masters in Craniofacial Biology. He later received a reward from the California Society of Periodontology for his research in dental implants.
Today, Dr. Braga is a Diplomate of the American Board of Periodontology and Board-Certified in both Periodontics and Dental Implant Surgery. He far exceeds his required continuing education credits every year and also provides advanced courses through local study clubs and other organizations. He is a Clinical Associate Professor at USC and feels it is of critical importance to stay active in academia so as to stay current with the most modern research, materials, and techniques. He is currently a member of:
American Dental Association
California Dental Association
American Academy of Pediatrics
Western Society of Periodontology
ITI Study Club
Spears Study Club
Outside of the Dental Field, What Do You Like to Do?
Dr. Braga's wife Robin is a pediatric dentist in Huntington Beach, and he also has two young children named Grayson and Kaia. When he isn't busy helping patients, surfing is one of his biggest passions – you can usually find him at Bolsa Chica or Magnolia on his days off. He recently started Foil Boarding, which he's currently horrible at – but it's fun to embrace the process of learning a new sport. Other hobbies include doing yoga (particularly Bikram Yoga), being outdoors, fishing, camping, spending quality time with loved ones, being active in his son's soccer and swim classes, and enjoying all things Disney alongside the rest of the family.