Dental Implants – Huntington Beach, CA
Your One-Stop Shop for Tooth Replacement
There are few tooth replacement options more effective at restoring missing teeth than dental implants. Of course, you're always going to want an expert to place your implants directly, and Dr. Justin Braga has the tools and expertise to ensure that your next treatment is well-planned and completely successful. As a periodontist, he understands the level of detail and precision required from dental implants in Huntington Beach, CA, so don't wait to give him a call if you're in need of services that exceed your expectations.
Why Choose Huntington Beach Periodontics for Dental Implants?
Highly Experienced Periodontist Performing Treatment
All-on-4 Treatment for Extensive Tooth Loss
Performs Several Preparatory Treatments In-House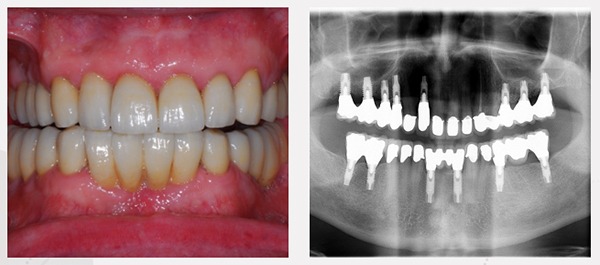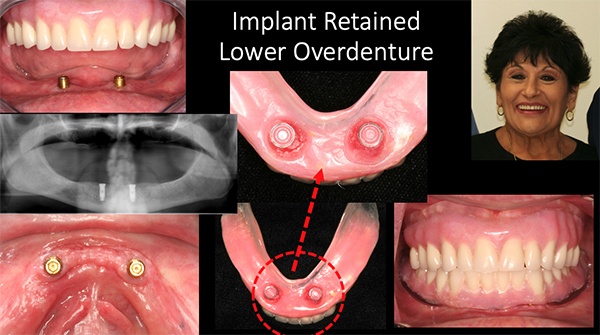 What Is a Dental Implant?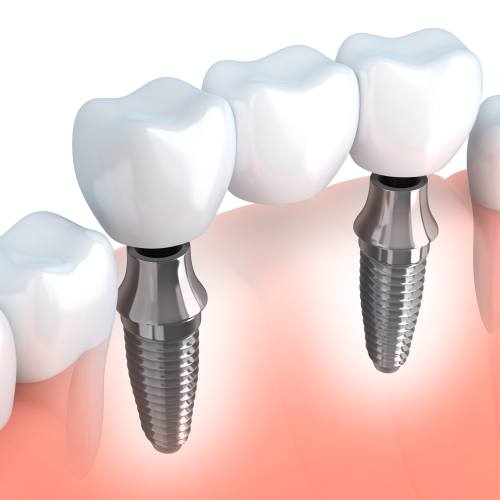 Dental implants are essentially comprehensive tooth replacements that work to replace the entire structure of a tooth. This includes the root portion, which integrates with your existing oral structures, such as your bone and gum tissue. Not only does this integration make them look and feel more natural than other methods (i.e. bridges and dentures), but it also ensures that they last longer than them as well. Furthermore, it doesn't matter if you're missing one tooth or all teeth in a given arch, dental implants can restore your smile to the fullest.
Benefits of Dental Implants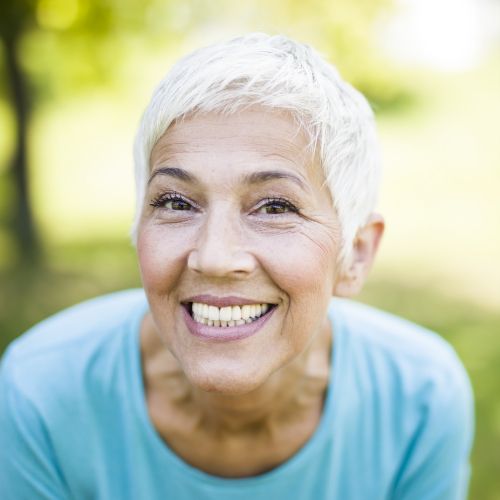 It's important to recognize that dental implants offer a wide variety of benefits that not only benefit your smile, but help reduce the risk of complications later in life related to your oral and overall health. When you're eating your favorite meal or spending time with loved ones, you can have the peace of mind that your tooth replacement works for you, rather than you working for it.
Are Dental Implants Right For You?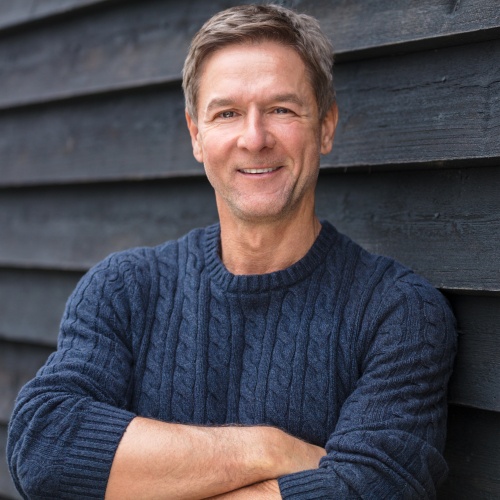 Over the years, dental implants have been accessible to more and more patients thanks to advancements in dental techniques and technology. With that said, in order to be a viable candidate for dental implants, you will need:
Good oral health overall
Healthy gum tissue
Sufficient bone volume
In the event that you need preparatory treatments to become a candidate for dental implants, we can perform them right here in our periodontal office.
The 4 Step Dental Implant Process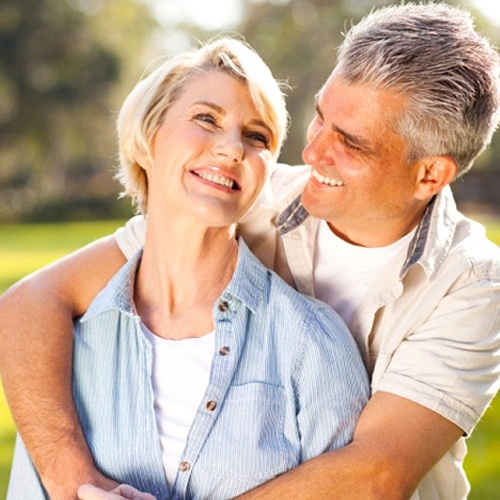 If you know much about dental implants, you understand that the process can take time. Unlike dentures or fixed bridges that can be placed in much less time, dental implants require a lengthier timeframe because of their permanence inside your jawbone. Known for their ability to fuse with the bone and mimic the full tooth structure from root to crown, it is necessary that you allow proper recovery time for your implants to become part of your oral cavity. Dr. Braga at Huntington Beach Periodontics & Dental Implants makes the process a bit easier because he provides the start-to-finish convenience many patients are looking for. Not only does he place the implants, but he also provides the customized restoration to complete your smile.
To give you further information on how dental implants work in Huntington Beach, let's take a look at the step-by-step process that consists of consultation, dental implant surgery, osseointegration/abutment, and receiving the final restoration.
The Cost of Dental Implants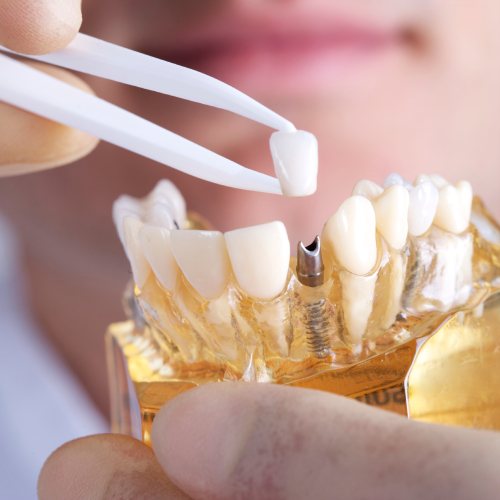 It's important to keep in mind that the cost of your dental implant treatment can vary dramatically depending on your distinct needs. For example, if you need to place multiple dental implants to replace teeth, it will cost more than replacing a single tooth. If you need preparatory treatments, such as a sinus lift, bone graft, or periodontal therapy, that can also affect your cost. Despite this, dental implants are often seen as the most cost-effective solution to tooth loss, even if their initial price tag appears high.
Maintaining & Caring For Your Dental Implants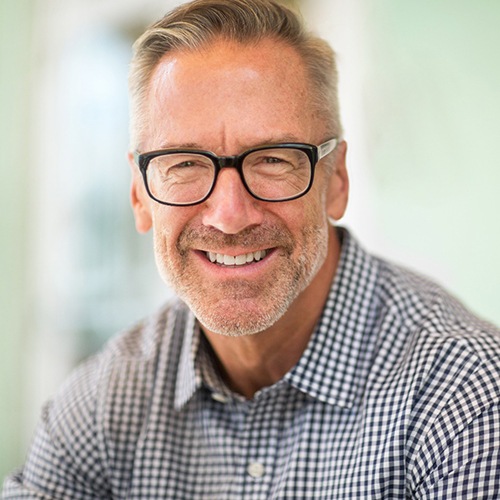 If you just got dental implants, congratulations! While the treatment time is longer than other options, the results simply speak for themselves. However, you're not quite done. In fact, ensuring the health of your smile requires regular maintenance. That's why Dr. Braga has outlined some easy yet incredibly effective ways you can care for your implants once they have been placed. Read on to learn more about the best steps you can take to keep your dental implants in Huntington Beach healthy and effective.
Dental Implant Salvage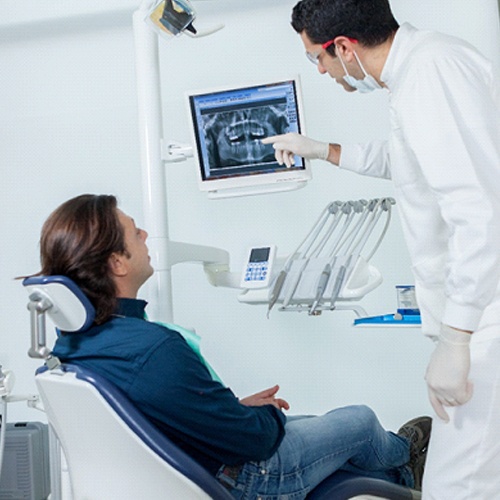 In the rare circumstance that your dental implant treatment does not go as planned and failure happens, you'll be happy to know that Dr. Braga is more than prepared to address it as soon as it occurs. He's highly trained to perform a wide variety of treatments designed to protect your oral health and improve the chances of successful dental implant salvage.
Dental Implants FAQs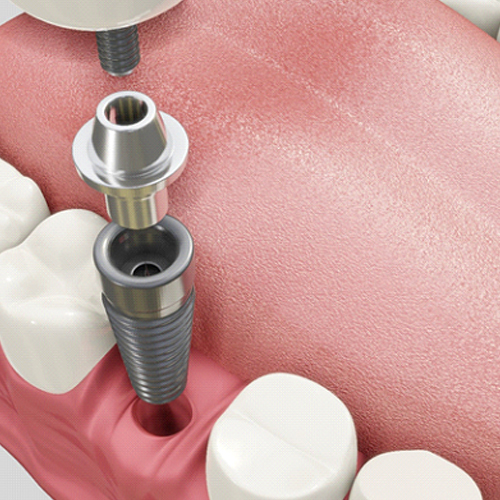 As a periodontist, Dr. Braga is particularly knowledgeable when it comes to the placement of dental implants. As such, he's the perfect person to ask when you have questions or concerns about the process of receiving new teeth. On this page, you'll find the answers to just some of the questions patients have brought to us in the past. If you're still unsure, schedule a consultation with us today to learn more about dental implants in Huntington Beach – and whether they're right for you.