Scaling and Root Planing – Huntington Beach, CA
A Solution for Advanced Gum Disease
Early gum disease is fairly easy to deal with; you're likely to see your symptoms improve after a normal cleaning and good oral care at home. But once it becomes periodontitis, you'll need a different kind of treatment. Here at Huntington Beach Periodontics, Dr. Justin Braga can expertly perform a scaling and root planing procedure that will get rid of the plaque and tartar that leads to gum disease. Call our office today if you believe your gums require a deep cleaning.
Why Choose Huntington Beach Periodontics for Scaling and Root Planing?
Treat Advanced Gum Disease
Procedure Performed Based on Detailed Diagnostics
Diode Laser Used for Precise Treatment
What is Scaling and Root Planing?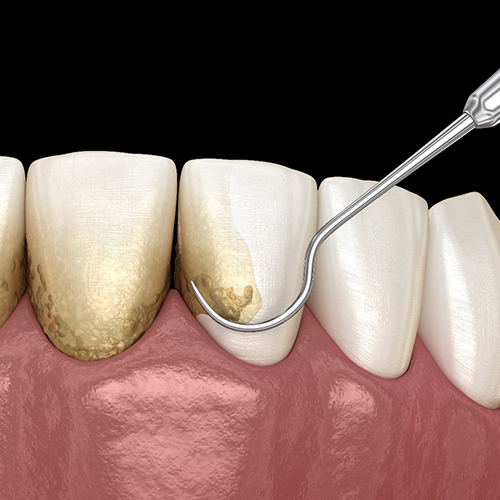 Scaling is the process of carefully scraping away plaque and tartar from the teeth. When used to treat gum disease, scaling is performed on the portions of the tooth below the gum line as well as above. A regular cleaning won't be as thorough and is more likely to miss important areas that could be contributing to the infection.
After scaling comes root planing, where the rough surfaces of the tooth roots are smoothed. The goal of this part of the procedure is twofold: it makes it more difficult for bacteria to latch on again, and it makes it easier for the gums to heal and join with the tooth again.
Who is a Candidate for Scaling and Root Planing?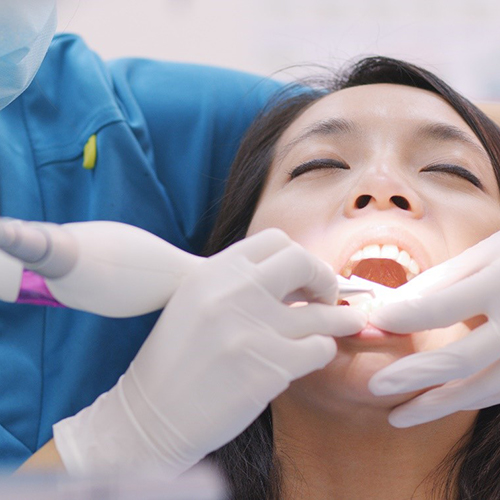 Anyone who is having significant trouble with tartar and plaque that's infecting the gums may be a candidate for scaling and root planing. The procedure can be used to address the symptoms of gingivitis as well as mild to moderate periodontitis. Dr. Braga will need to examine your gums before recommending scaling and root planing; however, you should get in touch with our office right away if you notice any of the following symptoms:
Bleeding gums
Swollen, red, or sensitive gums
Notable gum recession (you may notice your teeth look longer)
Tooth pain
Constant bad breath that doesn't go away
How Scaling and Root Planing Works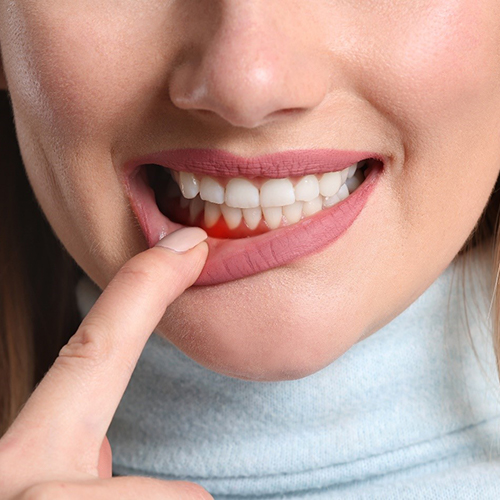 The first step is to expose the roots of the tooth by removing the infected gum tissue. Dr. Braga uses a soft tissue diode laser to ensure that only diseased tissue is affected; healthy tissue will be left alone. Once we have access to the roots, scaling is performed to scrape plaque and tartar away, and special instruments are used to smooth the surface during root planing.
Post-Op Instructions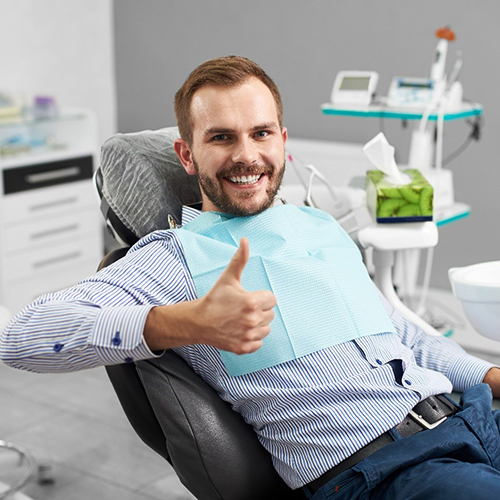 The use of a dental laser will speed up healing time and reduce the amount of bleeding and discomfort you experience afterwards. That said, you will need to take care of your mouth until you fully recover. Rinse with salt water twice a day to lower the risk of reinfection, and follow any instructions we give you regarding oral hygiene. Do not plan on eating meat, raw vegetables, or any other tough-to-chew foods for a while. You'll return to our office for a follow-up appointment in a number of weeks.