Dental Implant Aftercare – Huntington Beach, CA
Ensuring the Health of Your New Smile
If you just got dental implants, congratulations! While the treatment time is longer than other options, the results simply speak for themselves. However, you're not quite done. In fact, ensuring the health of your smile requires regular maintenance. That's why Dr. Braga has outlined some easy yet incredibly effective ways you can care for your implants once they have been placed. Read on to learn more about the best steps you can take to keep your dental implants in Huntington Beach healthy and effective.
Make Oral Hygiene A Priority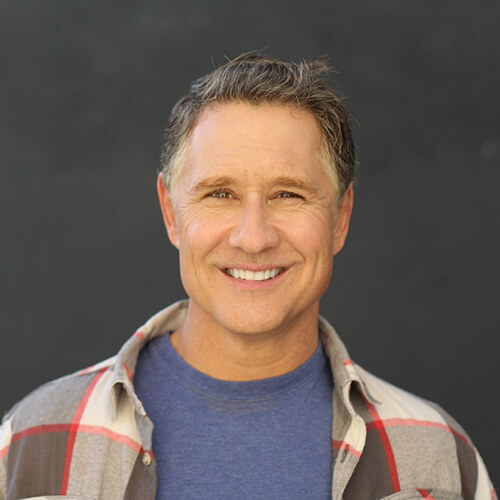 At-home dental hygiene is always important, but it becomes especially significant once you get dental implants. Plaque and bacteria can get caught between your implants and gums, causing potential issues like infection. Thankfully, this is completely avoidable by practicing these key steps:
Brushing: Brush your teeth twice a day for two minutes each session, paying close attention to your implants and gumline.
Flossing: Floss once a day to remove plaque and food debris from in between your implants. In some cases, you may need a floss threader or water flosser for effective cleaning.
Mouth rinse: Add a mouthwash to your dental hygiene routine. Just be sure it's nonalcoholic because alcohol dries out the mouth, which promotes bacterial growth.
Hydration: Water is already great for your body, but staying hydrated helps promote saliva flow, which naturally washes away bacteria in your mouth.
Protect Your Dental Implants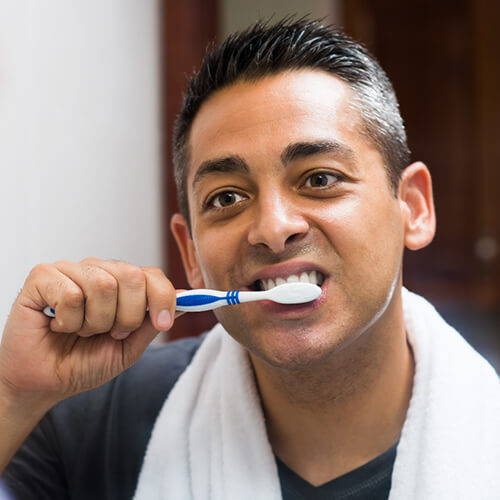 Physical injury can often damage tissue around the dental implant, and in some cases, knock them out completely. That's why you should do all you can to protect them if you participate in sports or physical activity. Even if you don't think you play a "contact sport," it's important to protect your smile with a mouthguard. Additionally, for those who may grind their teeth while they sleep, nightguards can prevent the restorations from getting damaged. Plus, the nightguard relieves your implants of extra stress caused by teeth grinding. Lastly, you should always mind your surroundings because a slip or fall could result in serious dental injury.
Schedule Regular Recall Visits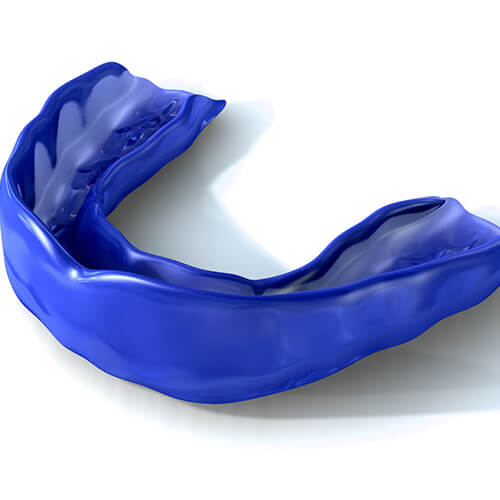 Whether you've had a single tooth replaced, or your entire smile, it's vital that you visit our office for routine checkups and cleanings. These appointments allow us to clean areas of your mouth you've been missing, which helps prevent infection, decay, and other problems. We can also ensure that your dental implants are healthy and functioning properly. If we notice any issues, we can catch and treat them early on to prevent more extensive and expensive dentistry down the road.
If you have any questions or concerns about your dental implants, please don't hesitate to contact our office!